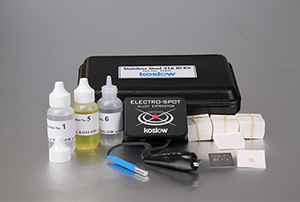 Metal Alloy Sorting Kits:
Metal Alloy ID Test Kits
Passivation Testers:
Passivation Test Kits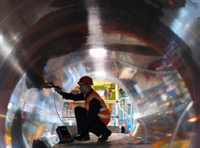 Professional and Reliable
Koslow Scientific Company is a globally recognized source of innovative quality control & testing instruments. Our metal testers, passivation test kits, and analytical test probes provide affordable, reliable, and repeatable testing results for the identification and verification of industrial and laboratory materials.

Quality Control and Testing
Koslow test lab continuously subjects our products to testing to ensure the items we offer meet or exceed our expectations–and yours.
Fast, Same-Day Shipping
Our warehouse in Englewood, New Jersey, is fully stocked with Kits and supplies, so we can ship your order the day it is received. You can have it tomorrow morning.

Customer Support
Our highly trained sales and technical support specialists will find the testing solution that works best for you–for any size of project, any quality control issue.
Contact Us
Companies That Trust Koslow